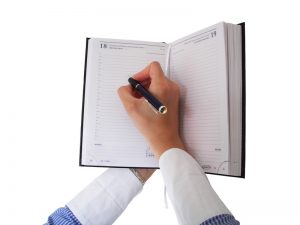 Fall is almost here—it may already be here by the time you read this—and people will start looking forward to their end of the year plans. But this is also a time to reflect on the summer, and in our case, that means reflecting on air conditioning in Burlington, VT. Specifically, your air conditioning system. How did it perform this summer? Your answer may help you decide on vital AC services you can have done during the fall lull.
The Air Conditioner's Age Is an Important Factor to Consider
Before you go further in investigating your AC's summer performance, consider the system's age—because it can make the difference in whether your air conditioner needs a repair or a full replacement. You can find the manufacture date of the air conditioner on a plate located on the condenser cabinet. (If the date isn't there, write down the serial number and call us. We can use the number to find out the system's age.)
A rundown on what that age means:
0–9 years: The AC is still young and it's received regular maintenance, most troubles can be resolved with repairs.
10–15 years: This is the average service life for an air conditioner. Once an AC gets into this range, repairs will become less and less cost-effective compared to a replacement.
15+ years: This is an old air conditioner, and even if it seems to work fine outwardly, should still be replaced.
The AC's Summer Cooling Performance
If your air conditioner did the job you expected from it over the summer, cooling the house to the regular temperature you prefer and providing even cooling around the rooms, then the system is probably in good shape next year provided it's in the right age zone. (You still need to have it maintained in spring! This is the best way to ensure you keep getting a solid performance.) But if you think the AC wasn't living up to expectations, don't ignore it: call us to see if it can be repaired and if repairs are worth it.
The Cost of Cooling
A sudden rise in the cost to run your air conditioning system can signal that the AC has malfunction: never ignore this, since a sudden rise in your bills is often a warning of leaking refrigerant. If the cost to run the AC has been gradually increasing, however, that's often warning you the system is starting to fail. If it's in the 10 to 15-year range, this can indicate the time for a new system.
Rampant Repairs
Did you need to have the AC repaired during the summer? If it's still a young air conditioner, this doesn't need to be alarming—as long as you don't find yourself having repairs more than once a summer and those repairs aren't more than half the cost of replacing the system. For an older air conditioner, repairs are often indicators the system is ready to retire; ask our technicians for advice about the best way forward with your home cooling.
Red Rock Mechanical, LLC serves Northwest Vermont and Northeast New York. Schedule service to find out what you need for future quality air conditioning.