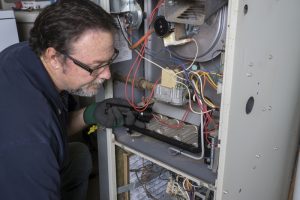 "Spring hasn't even arrived yet, and yet I should be thinking about replacing my furnace?"
Yes! Your current furnace is still working away, and will continue to do so until the warmth finally settles in. But the "spring/summer break" for your furnace is an ideal time to make plans to replace it. The point when you need the furnace the least is the time to have it taken out and a new one put in, because…
You'll be far ahead of the next cold weather and won't have to worry about cramming in an installation in fall.
Local HVAC contractors don't have schedules that are packed during the spring and can find a convenient time to arrange for the work.
You'll have enough time to review your options carefully for a new furnace installation.
Let's take a deeper look into that last point. Choosing a new furnace is trickier than it may seem, especially if you've never had to have one replaced.