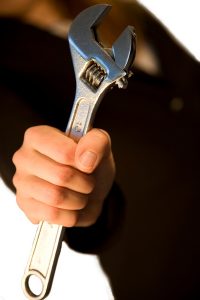 The weather is still cool-to-cold here, and who knows what sudden shifts may occur through the rest of April and even in to May? You are probably still running your furnace during the evenings and sometimes the days as well. If you think your furnace is showing signs that something is wrong, like a loss of heating power or strange sounds from the cabinets, make sure you call a professional to repair the system right away.
When you read that last sentence, did a pestering voice in your head say, "Why bother? The furnace is about to shut down for the warm season. There's not much point in hustling to get a minor problem fixed now. Wait it out."
Please don't listen to that nagging part of your brain! Ignoring furnace repairs, no matter the time of year, is bad for your comfort, your bills, and even your safety. We'll explain further.