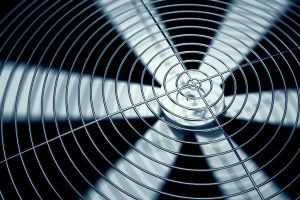 A central air conditioning system has two fans: one located in the outdoor condenser cabinet, and the other in the HVAC cabinet inside the house. These two fans are essential for the air conditioner to do its job. Obviously, an air conditioner that cannot send air out through the vents isn't going to be much good to you! And if the outdoor fan fails, the air conditioner won't be able to effectively move heat from the indoor air to release it outside.
When one of your air conditioner's fans (or possibly both) stops working, you'll want to have the problem remedied as soon as possible—because your house will soon start to overheat in the summer weather. Our technicians are ready to come to your assistance, and usually, they can solve the problem fast.
We're going to take a closer look at why an air conditioner's fans may fail. This way you'll have a better understanding of the work we need to do.