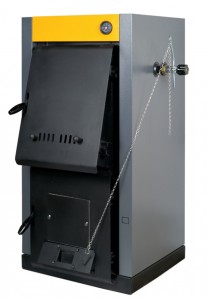 Furnaces have a long history as residential heating systems. After all, the first fireplaces were basically the original furnaces, and ever since people started to construct pipes connected to stoves to distribute heat to other parts of a building, furnaces have been the most common kind of central heating system.
But the boiler has a long history as well. Boilers didn't become prominent in homes and commercial buildings until much later than furnaces, but they've been common since the 19th century. Boilers offer a number of excellent advantages that have kept them around for all those decades: energy-saving performance, clean heat that doesn't blow around dust, and a toasty warm feeling that people often prefer to the forced-air comfort that comes from a furnace.
Boilers have changed immensely since their first introduction, of course. Perhaps the biggest change of all is that most boilers today don't actually boil anything, but instead use hydronic power.