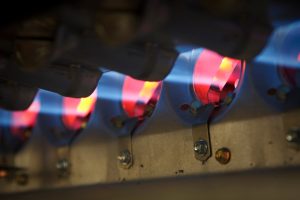 Once upon a time, the way gas furnaces ignited their burners was with a standing pilot light. You're probably familiar with at least a few of these older furnace models since they have a long history. A small gas flame stays lit throughout the winter and, when natural gas flows to the burners, this flame is responsible for igniting the jets to start the heating cycle.
Today, electronic ignition systems have replaced the pilot lights. An electric ignition gas furnace is more energy efficient since it doesn't have to use gas throughout the winter just to keep the pilot light on. This type of ignition is also more reliable: no more worrying about the pilot light going out.
However, electric ignition gas furnaces can still run into issues, and you may require furnace repair in Burlington, VT to get yours back to work. We're going to look closer at these ignition systems and provide helpful facts about them.