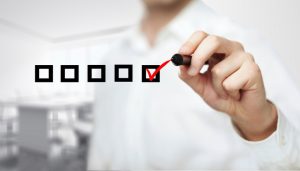 The late summer is the time when an exhausted air conditioner, strained from handling months of work and still facing hot temperatures, is most likely to suddenly fail. This can feel alarming, but you have great air conditioning repair in Burlington, VT only a call away: Red Rock Mechanical. We offer emergency service to get your AC working once again.
You won't always need to call for professional repairs, however. In some cases, you can do some basic troubleshooting with your AC and HVAC system and get it working once again. Below we've listed six air conditioning troubleshooting tips we think every homeowner should know.
ONE: Check and replace the blower filter
The blower filter is the air filter on the HVAC cabinet where the return ducts connect to the blower. This filter needs to be changed every one to three months or it will become so dirty it will interfere with the AC's operation—and that includes causing the AC to overheat and shut down. If the filter is dirty, replace it with a clean one to see if this restores your air conditioner.
TWO: Check the thermostat
You may have a faulty thermostat that's causing the problem or even one that was set incorrectly by someone else in the household. The thermostat may have lost power if it uses batteries, so make sure that it has basic function. If the thermostat doesn't appear to work at all, then it's best to call for a professional.
THREE: Check that the AC has power
A common trouble that ACs can run into during extreme heat is motors overheating and tripping their circuit breaker. Go to the electrical panel for your house to see if any circuit has tripped. Reset the breaker for the AC if it's tripped and then try to use the system again. If the circuit breaker continues to trip, you'll need an HVAC professional to look into the problem: the AC may have electrical trouble.
FOUR: Clear the outdoor condenser
During the summer, the outdoor condenser of the AC may have collected dust, dirt, debris, or become blocked because of growing plants. Clear away grass, branches, mulch, or anything else that may obstruct the cabinet. If the condenser cannot release enough heat because of obstructions, it can lead to the AC overheating and shutting down. 
FIVE: Check the AC's power switches
The air conditioning system has its own dedicated power switches that can be used to shut down the system when necessary (such as for repairs or during an extended vacancy). Both the indoor and outdoor components have these switches, which are usually located near the equipment. Check on these switches to see if they haven't accidentally been switched off or gotten stuck.
SIX: Secure the HVAC cabinet door
Some HVAC systems will not run if their cabinet door is loose. This is a safety precaution, primarily for the furnace, but it will also affect the air conditioner. Check that the door is latched and closed correctly.
If you've tried all these troubleshooting tips and haven't had any luck, then it's time to give us a call. We'll diagnose the trouble and have it fixed.
Red Rock Mechanical, LLC serves Northwest Vermont and Northeast New York. Contact us when you need great AC service.