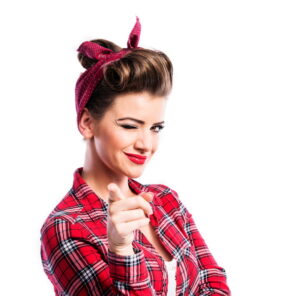 It's back-to-school time, and we're in the mood to dispense with a bit of education ourselves. Today we're going to look at the history of an important appliance that's likely in your house, one you probably don't give much thought to because it's such an ordinary part of daily life: the garbage disposal. It's hard to imagine, but there was a time before the convenience of garbage disposals, and there was also a time when garbage disposals were controversial. Yes, really. These in-sink food grinders were a big revolution in kitchen plumbing and waste disposal, and today we're going to share their story with you.
The Origin of the Garbage Disposal
The garbage disposal was invented almost a hundred years ago. In 1927, John J. Hammes, an architect from Wisconsin, devised what he called the InSinkErator, or more generally a "garbage disposer." He created his own company to market and sell the device. This company, InSinkErator, is still in existence today—but many other brands emerged selling these disposers. General Electric introduced one of the most popular garbage disposal unit in 1935, the Disposall. In fact, to this day General Electric claims they invented the disposal, since Hammes wasn't able to get his device onto the market until 1938. 
Why the Disposal Was Invented
You may find the garbage disposal a convenience, making it easier to clean up after meals. But that wasn't the original reason for its invention. It was meant to help with general waste disposal. Rather than dump food waste into landfills, it would now get ground up in the disposal and sent down the drains and into the sewer system, a potentially cleaner and more sanitary process. 
The first place garbage disposals made an impact was on ships in World War II. In the post-War era, the housing boom made waste disposal more critical than ever, and garbage disposals started to make a massive shift into residential kitchens. 
Banned in NYC!
You might think a big city like New York would embrace garbage disposals, but they were actually illegal in the city until 1997. The reason was the controversy over the possibility that disposals could damage NYC's sewer system. This wasn't a new reaction: other cities in the 1930s and '40s had similar bans. The reason is that the city municipal sewer regulations did not allow for placing food waste directly into the sewer system. Many cities didn't believe their sewer systems could handle the increase in waste volume. 
Other cities changed their minds, but New York held out the longest. After a two-year study by the NYC Department of Environmental Protection, the city finally decided to lift the ban so big disposers could come to the Big Apple—almost five decades after they had reached everywhere else.
Today, more than half of the homes in the United States have garbage disposals. If you have a garbage disposal in Burlington, VT and you need help with it, such as repairs or a replacement, just give our plumbers a call. We know a lot more than just the history of garbage disposals—we know how to get them running and keep them running.
Red Rock Mechanical, LLC serves Northwest Vermont and Northeast New York. Contact us today for all your kitchen plumbing needs.