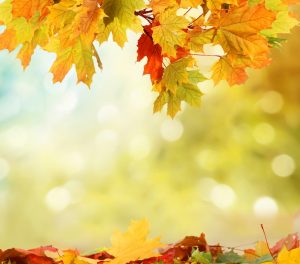 How do you keep your home toasty during the cold winters in Vermont and New York? The majority of homes use natural gas furnaces, but there are many that rely on boilers, electric furnaces, in-floor radiant systems, heat pumps, and dual fuel systems. Our heating technicians work with all these types of heaters in Burlington, VT. It's one of the reasons we've had so many years of success and built up a loyal client base. Whatever you use to heat your home, you can trust us to install, repair, and maintain it.
We want to focus on that last part: maintain. Your central heating system needs to have professional maintenance each fall before the cold winter arrives. And this applies to all types of heating systems, from furnace to heat pump. Skipping maintenance can lead to higher bills, inconsistent performance, repair needs, an early replacement, and even safety hazards.
Yes, a heat pump needs fall maintenance
Of all the heating systems used in local homes, heat pumps are the ones that most often miss out on fall maintenance. This is because people mistakenly think a heat pump requires maintenance only before summer since it's a single system. A heat pump may be a single system, but it does twice the work during the year of a standalone AC or furnace—it uses all its components whether in heating or cooling mode. To ensure the stresses of summer don't take too much of a toll, a heat pump must have an inspection and tune-up before it settles into its winter role.
Maintenance for a gas furnace or boiler is a vital safety precaution
If you live in one of the many homes in the region that rely on a natural gas-powered furnace or boiler, we cannot stress to you enough the importance of fall maintenance. Don't just think of the maintenance as a tune-up and cleaning. Think of it as a safety inspection. Because that's exactly what it is. Natural gas use in a home isn't inherently dangerous, or else it wouldn't be allowed at all. But it does require precautions to ensure appliances remain operating within the manufacturer's safety parameters. During fall maintenance, our technicians will minutely inspect your furnace or boiler to see that it will operate safely through the winter.
You keep your heater's warranty valid when it's regularly maintained
Here is an important benefit of regular maintenance that's often overlooked, and it applies to all types of heaters. The manufacturer's warranty on a system only remains valid as long as the system receives professional tune-ups and inspections each year. Voiding the warranty is bad news, because it can leave you on the hook paying for a repair or replacement due to a factory fault. You'll know the warranty is still in force when you have HVAC technicians to maintain it each fall.
Sign up for one of our comfort plans
We'll take the worries of routine maintenance off your hands. Simply speak to one of our representatives today and ask to sign up for a comfort plan. We'll take it from there.
Red Rock Mechanical, LLC serves Northwest Vermont and Northeast New York. Call today to arrange for fall heating maintenance.