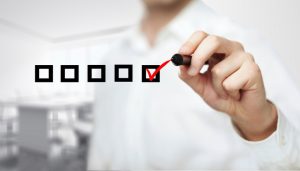 Fall has officially arrived and this is an important time of the year if you're a Burlington, VT, HVAC contractor. It's … HVAC maintenance season again.
HVAC maintenance happens twice a year. When spring starts, customers arrange for our technicians to give their air conditioners a thorough inspection and tune-up. When it's fall, it's time for our experts to deliver the same for heating systems. For most of our customers, this means complete maintenance for their furnaces.
Don't Skip Fall Maintenance Even Once
We talk about annual furnace maintenance at the start of every season. We believe that we can't remind people enough about this service—it's one of the essentials for any home. Unfortunately, we also know it's an essential that people can let slip from their minds, or even choose to skip because "it's too much of a hassle," or "it's not that important anyway."
Neither of those is true! Maintenance is a straightforward job that only takes about an hour for a professional to complete. Our technicians are skilled with this service and they'll have the work done in no time.
As for the "not important" part … here are a few benefits of staying current with furnace maintenance every year.
Safety: Yes, safety first. This alone makes maintenance an annual essential. Natural gas furnaces aren't inherently dangerous, or else they wouldn't be allowed in homes. But a furnace can become dangerous through neglect. Maintenance removes much of the stress on the furnace that can cause hazardous problems. More importantly, it detects hidden problems that make a furnace unsafe, such as corrosion and cracks along the heat exchanger. Maintenance is an investment in your family's well-being.
Energy savings: A combination of dirt, loss of lubrication on motors, corrosion, and general stress lowers how efficiently a furnace runs. It converts less of its fuel source into thermal energy, creating more waste—and that means higher bills. The problem will continue to worsen as long as the furnace misses regular maintenance.
Fewer repairs: Calling for repairs is a pain. Having to deal with a malfunctioning furnace during a cold winter night is also a pain. But maintenance can prevent around 85% of those repair problems. Think of the convenience, the warmer times, and the lower costs!
Longer lifespan: The culmination of all the inefficient performance and multiple malfunctions ends up cutting short the service life of a furnace. You may get 15 to 20 years of solid performance from a well-maintained gas furnace. Or you can get half that from a neglected one. We think it's a clear choice!
Valid warranty: You may not know this, but the manufacturer's warranty on most furnaces only remains valid with annual professional maintenance. Now that you know this, you'll want to ensure the warranty stays valid, because it's your best defense against a furnace failure due to a factory fault.
We offer Preventative Maintenance Comfort Plans to make heating and air conditioning maintenance a snap. You have two different plans to choose from to fit into your budget, and you'll receive special discounts as well. Call our office for more details.
Red Rock Mechanical, LLC serves Northwest Vermont and Northeast New York. Sign up for one of our Preventative Maintenance Comfort Plans today.