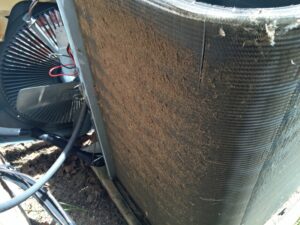 August is the time when air conditioning systems face serious challenges. Not just because of the heat, but also because of the wear and tear they've gone through in the first part of summer.
Regular maintenance in spring is an immense help with getting an AC through the entire summer, including the heaviest period during August. But there's a case of air conditioning fatigue in late summer that no amount of maintenance or repairs can help—an air conditioner that's too old. 
During the end of summer, you may notice signs from your air conditioner that it's ready for retirement, either right now or in the coming fall when you won't need cooling as much. Follow us below for a list of the major warning signs you need new air conditioning in Essex, VT.
The Age of the Unit
We'll start with the most basic issue with an aging air conditioner: its actual age. The standard service life of a residential central air conditioning system is 10 to 15 years. This is the point when the strain on components will overwhelm the effectiveness of routine maintenance and targeted repairs, making it prohibitively expensive to keep running the air conditioner. Careful care of an AC should get it to 15 years, but we recommend a replacement when the system crosses that marker. 
Noisy Operation
The general rule for how loud an air conditioning system should be is, "Not loud enough to interrupt standard conversational speaking." When an AC begins to make an odd sound, it points toward a repair need. When the AC starts making a general racket and the conversation rule goes out the window, it points toward an air conditioner that needs to head to the recycling yard. 
Frequent Refrigerant Leaks
A general rise in the number of repairs an air conditioner requires warns that the system won't last much longer. But we want to bring a specific repair to your attention because it's a flashing red warning light of an imminent system replacement. If your AC has experienced regular problems with leaking refrigerant, it almost certainly means it's suffered from too much corrosion and won't last much longer.
Soaring Electrical Costs
Summer means electrical costs rise as the air conditioner runs almost daily. An AC draws on more power than almost any appliance in a home (with the exception of an electric water heater), consuming 3,500 watts per hour. By comparison, a ceiling fan uses only 70 watts per hour. As an air conditioner nears the end of its service life, its efficiency will drop along with its general deterioration, leading to monthly electric bills rising to the sky. 
It Doesn't Work as Well as It Once Did
Sometimes an AC sends as clear a sign as possible that you don't want it around much more: it no longer cools the house as well as it did. When you keep lowering the thermostat to stay cool and find parts of the house (such as the upper floor) far hotter than before, you may be looking at an AC crawling to its end. 
Red Rock Mechanical, LLC serves Northwest Vermont and Northeast New York. Call us to schedule air conditioning service, from repairs to replacements.