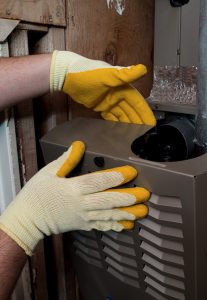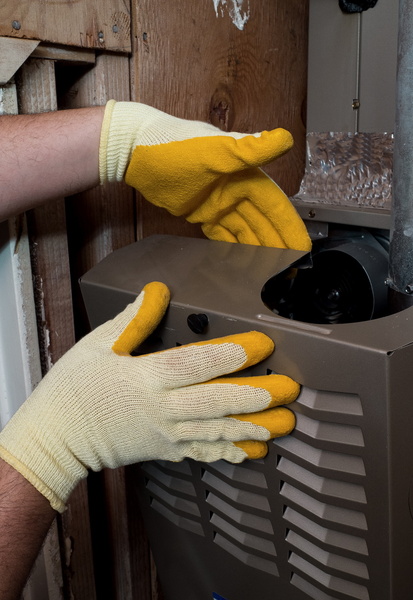 We say goodbye (officially) to summer this week and prepare to greet fall. The change in the weather won't happen as suddenly as the change in day on the calendar, but fall always means it's time to prepare your home for cooler temperatures. Winter isn't that far off … and actual winter weather is probably closer! Step #1 to get ready for the cooler temperatures is to have your home heating system professionally maintained.
To arrange for this year's heating maintenance in Plattsburgh, NY and the surrounding areas, you only have to contact us and sign up for one of our Comfort Plans. Now is the time to do it: the earlier you have the service taken care of, the easier it is to schedule and the more time you'll have to attend to any repairs that may be necessary.
The 3 Reasons for Regular Heating Maintenance
There are actually many reasons to have professional heating maintenance scheduled each fall. However, they can all be collected under three larger categories: maintenance keeps the heater safe, keeps the heater running effectively, and it helps save money. Let's take a look at the three in detail.
1. Heater Safety
This applies to all heaters, but it is specifically urgent and important for natural gas furnaces and boilers, which are the most common types of heating systems for homes. There is little risk of gas leaks or combustion hazards with these systems, provided they have the professional attention they need each year. If there is trouble such as cracks in the heat exchanger or a broken gas valve, HVAC professionals will find it so it the issue can be repaired before winter arrives.
2. Effective, Reliable Heater Performance
One of the great, intangible benefits of having a heater tuned-up before the cold weather arrives is that it offers you peace of mind. You won't have to worry that the system will fail on you when the coldest day of the year arrives, because maintenance is designed to keep the system running all through the season. You'll have fewer worries about having to call for repairs for other malfunctions, since the technicians will keep a close watch for hidden problems that may burgeon into major ones later.
3. Reduction of Expenses
A heater without regular maintenance will run up a number of unnecessary costs, both in the short-term and the long-term. In the short-term, the neglected furnace will require more repairs to keep it running. More than 80% of the repairs a heating system may need over its service life are preventable thanks to maintenance. In the long-term, a furnace will have higher energy efficiency and a longer service life when it is maintained each year. Without regular tune-ups, a heater will start to cost more to run from year to year, and it's unlikely to make it to its estimated manufacturer's service life.
Schedule Heating Maintenance Today!
We offer two different Preventative Maintenance Comfort Plans to provide you with heating maintenance. The plans come with additional benefits, such as discounts on service. Contact us to learn more about it and get on the schedule early for your fall heating maintenance.
Red Rock Mechanical, LLC Serves Northwest Vermont & Northeast New York.