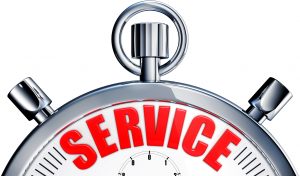 We always recommend that homeowners arrange for heating maintenance during the fall. We're deep into the fall now—it's past Halloween—and the temperatures are making their slow and sure drop down to what will eventually be the full cold of winter. So if you haven't gotten your heating maintenance done yet, right now is a great time to have it done.
Why now is a good time for maintenance
Technically, the only requirement for heating maintenance is to have it done once a year. But there are several reasons why scheduling now is far better than waiting:
You'll get the most out of the benefits of maintenance if you have it done close to the winter season. You won't have a late start when the weather is already cold, and you won't have it done so far ahead of the cold that the heater will have time to develop troubles.

The weather still isn't so cold that you must have your heater running regularly. You can afford to have it down for an hour or two while the technicians work on it.

Our technicians have more open schedules during the fall because we aren't dealing with a deluge of emergency calls to either fix a heater or an air conditioner. 
It's simple to have maintenance done: call us to get on the schedule. Even better, sign up for one of our Preventative Maintenance Comfort Plans, and you'll have heating and air conditioning maintenance taken care of in the future. As a member of a Comfort Plan, you'll receive special members-only benefits, such as discounts on parts and labor and no overtime fees. Our team is glad to help you find the right plan and enroll you.
Please don't skip maintenance!
We hope if you've read this far, you're set on scheduling maintenance as soon as you can. But maybe you're wondering if you really need it this year. "Does it have to be every year?" you might ask. The answer is a big YES. 
For starters, you may void the warranty on your heating system without annual professional maintenance. During heating repairs, you may need to show proof of regular service in order for the warranty to cover parts. 
Annual maintenance is also essential to keep your heating system running safely. This is vital if you have a gas furnace, as many in our area do. Safety inspections are a key part of our maintenance service. Furnaces are much more likely to turn hazardous if they miss out on these inspections.
Maintenance is also a money-saver for you. You'll run into less need for heating repair in Essex, VT because maintenance prevents the majority of them. That not only saves you money, but it also stops surprise breakdowns on the worst cold days. Maintenance helps a heater work at its maximum efficiency, which will keep your heating bills from gradually rising year after year. Finally, maintenance will see that your heater runs for as long as possible, rather than needing to be replaced years too early.
Red Rock Mechanical, LLC serves Northwest Vermont and Northeast New York. Call today to arrange for your heating maintenance before the winter cold arrives!