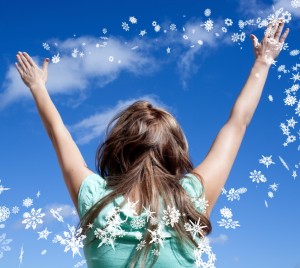 Here in Vermont and Northeast New York, we're divided between the two most famous Groundhog Day prognosticators. On the one hand, there's Punxsutawney Phil in Pennsylvania. On the other hand, there's Staten Island Chuck in… Staten Island. Sometimes the two make similar predictions. This year it was different. We would love to think that Staten Island Chuck is right, since he predicted an early spring.
But let's be honest: Groundhog Day accuracy isn't something you should use to plan for your home heating needs over the next six weeks. There's still cold weather ahead, and you want to make sure that your heating system will make it through to whenever it is that spring comes to the rescue. We have some advice on how to do this.
If It's Time to Replace Your Heater, Arrange for the Service Now
This is probably the most important consideration to make. A heater that permanently breaks down on you during the winter cold—no matter how close it may be to spring—is a serious problem. In some homes with children and the elderly, it can even be life-threatening. Ask yourself a few questions about your heater that will help you determine if it's time to replace it.
How old is the heater? Different heaters have different service life expectancies. But if a heater is over 20 years old, then it's definitely too old. Have it professionally replaced as soon as you can.
Is the heater much noisier than before? A large increase in noise from a furnace, boiler, or heat pump often means the parts are so worn down that it's better to put in a new heating system.
Are energy bills rising for no apparent reason? Keep a close watch on your energy bills each winter. If they are rising steadily, and it isn't because of increased use or higher energy costs, then the heater is probably in a decline that can only be stopped by replacing it.
Are you calling for repairs too often? More than once a year is too often. Paying more than $500 in repair bills is also a warning that the system should be replaced rather than to keep on with repairs.
Continue to Change the Filter
For heat pumps and furnaces, it's vital that they have clean air filters. If the filter becomes heavily clogged with debris, which will take between 1 to 3 months for most systems, it will place heavy stress on the blower motor and will create a drop in airflow around the house. Keep a close watch on the filter and change when necessary.
Never Delay with Repair Calls
At the first signs of a heater that isn't working right—unusual sounds, acrid smells from the vents, cold spots around the house, an abrupt spike in heating bills, the system shutting down early—call our heating technicians for assistance. Don't ignore the problem and hope it goes away (it won't) or attempt to fix the issue yourself. The faster you have the problem professionally investigated, the more likely you'll stop a bigger problem.
Red Rock Mechanical LLC offers service to Plattsburgh, NY and throughout Northeast New York and Northwest Vermont. We've been offering exceptional heating, cooling, and plumbing for over 23 years.