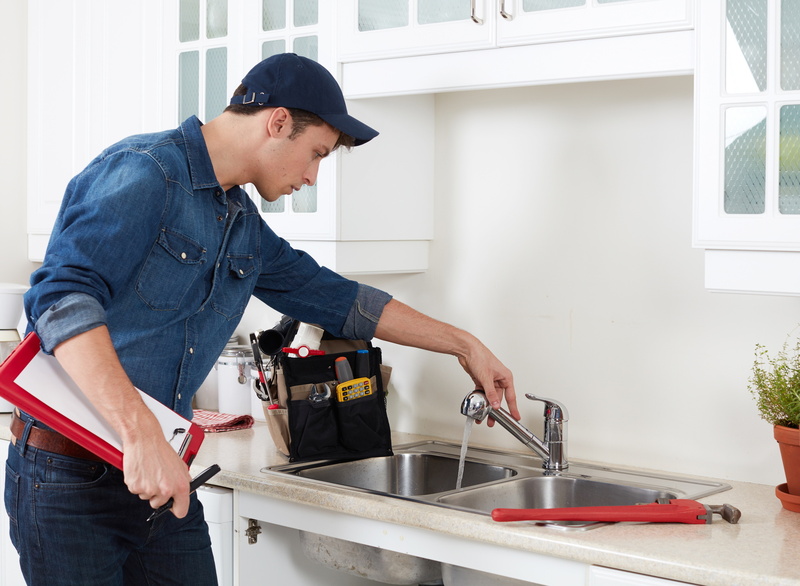 You've got trouble with the plumbing in your kitchen. It's going to happen—there's a lot of piping and appliances in this space, and it gets an enormous amount of work. But what do you do when you have a kitchen plumbing problem? Your first answer may be, "Get out the toolbox and that belt of special wrenches." This is fine if you're dealing with something like adjusting a loose washer in a leaky faucet. But for anything else, such as fixing a leaking drainpipe to removing a broken garbage disposal, we recommend you always call on a plumber. Not an amateur or "handyman." No, a licensed professional plumber.
Reasons for Relying on a Pro for Kitchen Plumbing
There are many reasons to skip either the "do-it-yourself" adventure (it won't be a fun adventure, trust us) or the call to a non-pro who offers a suspiciously low price for the kitchen plumbing repair (the actual cost will be high in the end). Below are some of the most important.
Insurance: A licensed plumber must be bonded and insured with the state. This is to protect you when the plumber is on your property. If the plumber causes damage to your house, or the plumber suffers an injury, you won't have to worry about whether your homeowner's insurance will cover you. You don't have this assurance with a non-pro.
Speed: Professionals will never rush a job, but an unrushed professional job will always be done faster than any DIY or amateur job. The professionals will see that you can get back to enjoying your home, and they do everything they can to remain out of your way. (Although you probably won't be able to use parts of the kitchen while they're at work.)
Cleanliness: Work on plumbing in the kitchen can get messy. A professional plumber understands how to protect your property even before they start the job. You can also expect the professional plumber to clean up after the work is completed.
The job gets done right: This is one of the biggest reasons to rely on a trained professional plumber. Any amateur work done on kitchen plumbing has a high chance of not being done correctly. For example, if a new garbage disposal is not attached and sealed properly into the kitchen sink, it will leak at the edges and become loose enough that it can cause damage to the sink. Leaks are especially worrisome if done poorly, since they can cause expensive water damage in the future. Let a professional set your mind at ease about the work done.
The best tools: Buying some expensive wrenches doesn't count as advanced plumbing tools. Professionals use high-end, high-tech devices to help with jobs such as cleaning the kitchen sink drains and locating hidden leaks around the kitchen. Not only are these tools too expensive for a homeowner or amateur, they also require specialized training to operate.
For a great professional plumber in Burlington, VT for any kitchen plumbing repairs you may need, we're the people to call. We offer a one-year warranty on all our labor in addition to any manufacturer's warranty, and we have Master Plumbers on staff.
Red Rock Mechanical, LLC serves Northwest Vermont and Northeast New York. We have 24/7 emergency service available.