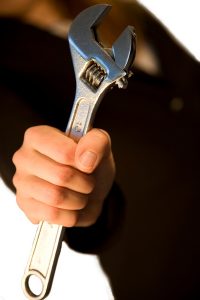 If the heating system in your home is still working the way it should during the last few cold days of spring, you can probably shut it down for the summer without much worry. As long as you remember to schedule maintenance for it in fall before the first cold settles in for the end of the year, you shouldn't need further heater service in Burlington, VT for a good long strength.
However, if you've noticed anything wrong with the heater at the time of year, please take steps to have the system inspected and, if necessary, repaired. You might believe that heating malfunctions in spring aren't a big deal since the heater is about to shut down for the season. But the truth is that a heater should never be allowed to run or be left it sit for a long stretch of time if it needs a repair.
Why Prompt Heating Repair Is Essential
"What's the rush? Why can't I just have the repairs done in fall right before I need the heater again?"
There are several reasons why we stress that you call for heating repairs as soon as you can, regardless of the time of year:
Safety: This is particularly important if you use a natural gas furnace. A heater that has a malfunction can turn hazardous if it is left unattended. Cracks in the heat exchanger, leaks in the gas line, and buildup of unburned combustion gas are alone potential safety concerns in a furnace that needs repairs. Shut off the furnace and close the gas valve to the burners, then call for a technician.
Preparation in case of a cold snap: April is no guarantee of warm weather—and neither is May. You might need the heating system working again, and it's at a risk of failing on you if it has lingering repair problems. Fast repairs mean a heating system that's ready for any emergency.
Prevent energy waste: A heater with any type of malfunction will probably consume more energy than normal, and that means you'll see a rise in your heating costs at the end of the year. There's no reason to pay more when you can have repairs that will also keep the system reliable and safe.
Now rather than later is also a good idea: Do you want to start off the first day of trying to heat your home in fall with a heater that can't keep up? Using spring weather and the greater convenience to have the job done early.
Having repairs done on your heater doesn't have to be a major hassle for you. You shouldn't be the one trying to do the repairs—it's a job for trained professionals only (especially if you have natural gas furnace). All you have to do is call our technicians, and we'll be out to you fast to see that your heater is ready for the next cold day, no matter when it arrives.
Red Rock Mechanical, LLC serves Northwest Vermont & Northeast New York. Reach us for HVAC repair any time of the day or night.