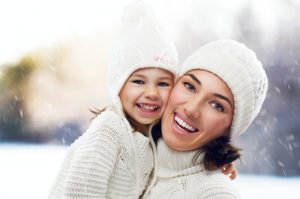 Wow, the end of the year is moving up fast! Of course, it seems like it does this every year. If you've found the winter has surprised you more than once by striking before you can get your heating system ready, then we recommend you find a heating maintenance plan in Plattsburgh, NY and get on the schedule with professionals.
We Have a Maintenance Plan to Fit You
Taking care of your heating system so you'll have as worry-free a winter as possible is a big part of our job. We offer two different maintenance plans to provide you with the regular inspections and tune-ups necessary for top heating system performance each year:
Plan 1 – You'll receive yearly cleaning of your gas furnace or boiler per our extensive checklist. We'll also change the filter and perform a full safety inspection check that will ensure the warranty remains valid. At the end of the service, your technician will provide you with a computer printout showing you the combustion and efficiency of your heating system. Plus, you'll receive 10% off parts and labor in the future.
Plan 2 – You'll get everything in the first plan, plus no overtime fees.
Heating Maintenance Is Essential
If you've been reading this post and thinking, "Eh, I don't really need a maintenance plan. I don't have maintenance done every year anyway," then we urge you to reconsider! Heating maintenance does need to be done annually. Nobody can make you do it, so we can't say it's "mandatory." But there are so many reasons that you should think of it as mandatory!
Safety, safety, safety – You probably use either a gas furnace or gas boiler for your household heating. They're the most common types of comfort systems for winter in the area because of their power and cost-saving. However, you need annual inspections and combustion testing to ensure a gas-powered heater operates safely. Don't put your family at risk by letting your gas system become hazardous due to neglecting maintenance.
Stop needless repairs – Nobody wants to scramble to find heating repairs in the middle of winter. And nobody wants a heater to start to lose its heating power when it's needed the most—or possibly break down entirely. Maintenance is the best prevention: around 85% of the repairs a heater might need during its lifetime can be stopped ahead of time thanks to maintenance.
Extend equipment life – A gas furnace or boiler can last 15 or even 20 years if it has regular inspections and tune-ups from professionals. If it doesn't, that service life might be cut in half and lead to an expensive replacement years too early.
Reduce heating bills – Maintenance cleans and adjusts a heater so it works in peak condition. If left to gather dirt and wear, a heater will start costing more to run and raise heating bills. Keeping a heater maintained is an investment in less expensive winter warmth.
Warranty protection – If you neglect maintenance for your heater, you may void its warranty. This can be a disaster if the heater breaks down due to a manufacturer's defect.