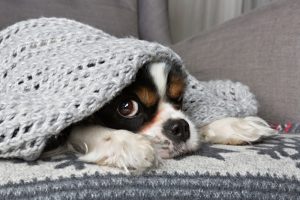 During a rough, cold winter in Vermont and New York, what do you most want in your home? Heat, of course. But along with that heat, you also want safety. Modern heating systems are built with safety as a priority, so you don't need to worry that you have a ticking time bomb in your basement just because you use a gas furnace. But since no heating system can work at 100% safety at all times, it's essential to know several basic safety precautions to take before and during the winter. 
We've provided heater service in Plattsburgh, NY and throughout Northwest Vermont and Northeast New York for more than two decades, so we have the experience and knowledge to help you keep your heating system running safely. Here's our guide to home heating safety featuring our top tips.
Always schedule professional heating maintenance
We can't emphasize this enough: maintenance is the backbone of a heating system running safely year after year. The best time to schedule maintenance is in the fall (so right now!) to beat out the start of the coldest weather. But getting it done late is still better than not doing it at all. During a maintenance visit, our technicians carefully inspect a heating system to ensure it doesn't have hazards and all its safety mechanisms are working. Maintenance benefits a home in many ways, so please don't forget this essential service each fall.
Check your CO detectors if you use natural gas
Most homes in this region have natural gas furnaces. Burning natural gas does come with the possible hazard of carbon monoxide leaks, so it's vital you have CO detectors installed in your home to warm you if CO levels start to rise. Before winter, test all the detectors in your house to see that they have power and are operating correctly.
Change the HVAC air filter
Changing the HVAC air filter is all-around beneficial for any forced-air heating system. A clogged filter can present a safety hazard because it will trap more heat inside the HVAC system and lead to its overheating. The debris trapped in the filter can even catch fire. Change the filter every one to three months.
Clear the area around the heater
This is most important for furnaces, natural and gas. Furnaces are usually located in an area of the house where people store other items. But you don't want to store items too close to the furnace where they can risk catching fire. Be especially careful with highly combustible materials like paint thinner and cans of fuel: keep those far from the furnace and clear a three-foot area around the furnace for all other objects.
Never delay repairs when your heater shows signs of malfunctioning
If you think something is wrong with your heater, even if it's still producing heat, call our technicians right away for assistance. (We have 24-hour emergency service.) Strange sounds or odors, the heater starting and stopping at odd times, and cold spots around the house are all warnings of a malfunction that may turn into a safety hazard if not addressed.
Red Rock Mechanical, LLC serves Northwest Vermont and Northeast New York. Call us for heating service whenever you need it.