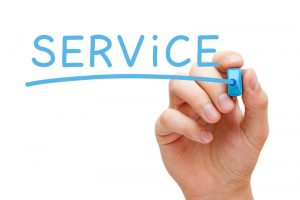 The recent rains should serve as a strong reminder: it's definitely fall, and we're on the road to winter. Air conditioners will soon turn off for the rest of the year and furnaces and boilers will fire up (or heat pumps switch over to heating mode).
Now, before that happens, ask yourself if your heating system needs work. Can you trust it to make it through another tough winter season?
One job the heater absolutely needs: regular maintenance
We can say with 100% certainty your heating system does need work this fall. Even if it's only been in service for one year. Even if it hasn't shown any signs it's malfunctioning. Regular heating maintenance must be done each fall. Call for professionals to handle this service, and they'll go over the heater to locate places that may need repairs and take care of cleaning and adjustments to improve performance.
Missing maintenance puts your heater at a bigger risk of breaking down over the winter. It also causes a drop in energy efficiency, forcing you to pay more for less heat. The extra strain on the system from lack of professional attention will result in the system failing early.
Were there any lingering repair issues from earlier this year?
Think back to the last time you needed your heating system, which was probably in the early spring. Was it working at its best when you shut it off? If there was something you thought might need a repair, then we recommend you have the repairs done now, before you have to force the heater to work once more. It's always a smart idea to have professionals take care of repairs as soon as they emerge so they don't have a chance to trigger other repair problems. In the case of a natural gas heating system, leaving repairs to one side can lead to safety concerns.
Is the heater ready to retire?
This is the biggest change to consider. You may have a heating system that's so old and needs so much work that the most cost-effective and practical choice is to put in a new heating system. If you have a gas furnace (the most popular type of heating system), we advise replacing it if it's over 20 years old. A boiler might run for a few years longer before replacement. Heat pumps average between 10 to 15 years.
If you aren't sure about replacement, ask our technicians when they come to your house either for heating maintenance or heating repair in Plattsburgh, NY. They can tell you if the heater is losing efficiency and the chances of it suffering a breakdown in the future. The technicians can also explain if a repair job is worth the cost, or if you'll save more money by having a new system installed.
Call us today to find out more about our different maintenance programs. The programs not only provide excellent HVAC maintenance, but other benefits as well.
Schedule heating maintenance or other services with us today. Red Rock Mechanical, LLC serves Northwest Vermont and Northeast New York.