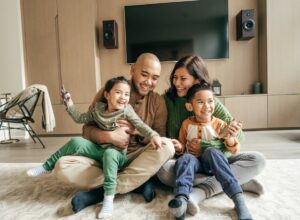 When you're ready to invest in a new air conditioner, you may be wondering what you need to do to prepare for the installation appointment. Taking a few steps to prepare your home and family can make the installation process even easier than it already is. When you need AC installation in Burlington, VT, give our team a call.
We are here to help you from start to finish. We can help you choose the best AC unit for your unique needs, install it, and then help you maintain the unit over its entire life span so that it can last you for decades to come. You can keep reading to learn more about the steps that you can take to get ready for installing a new air conditioner in your home.
Clear Your Schedule
It's important to understand that installing a new air conditioner is an all-day project. You can expect the appointment to last for around eight hours, depending on what type of air conditioner you currently have and what type of system is getting installed. If you're replacing your current system with a similar but newer version, installation may be quicker because all of the existing connections should line up. 
Although you don't need to do anything to help with the installation, we always recommend that homeowners are present and available in case our team runs into any problems or has questions. We encourage you to schedule your air conditioner installation for a day that you can miss work and avoid scheduling other appointments.
Create Space
It's also important to create space for our team to work in. We have to take out your existing air conditioning units, both indoor and outdoor, as well as bring in the new units. You should remove any furniture or decorations that might get in the way of our installers. We don't want to damage any of the contents of your home and would prefer that you put everything away to your liking before we arrive. 
Keep in mind that this includes your yard. If you have any decorations or store items in your yard around your outdoor unit, please move them to another area so that we have plenty of space to work in. This helps our team to be more efficient and lessens the likelihood of any of your possessions getting dirty or damaged during the installation process.
Kids and Pets
We also encourage you to keep kids and pets away as much as possible. If you can keep pets locked in a room during the installation, it helps our team a lot. In addition to making the installation process easier, and also reduces the likelihood that your pet gets hurt. The same goes for children. If you can, stay with them in a room that is out of the way and plan activities that'll keep them busy all day long. 
However, keep in mind that the air conditioning installation process can be very interesting to kids of all ages and their curiosity might get the better of them. Consider having someone else watch your kids on the day of the installation or scheduling it on a school day so that they're out of harm's way.
Red Rock Mechanical, LLC serves Northwest Vermont and Northeast New York. Schedule AC service with us today.