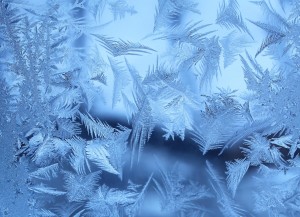 In any region that get below-freezing temperatures during the winter—and that definitely includes where we live!—pipe freeze is a major plumbing concern. Not only do frozen pipes block water flow and bring part of the plumbing system to a halt, they create the serious threat of the pipes bursting, leading to more expensive repairs and potential water damage.
As a homeowner, you can take several steps to help stop pipe freeze: always keep your home heated to at least 55°F even when you're away for an extended period; drain outside hoses and detach them from hose bibs for indoor storage; open up under-sink cabinets to allow for airflow around pipes; occasionally drip water from the faucets to relieve pressure and allow water movement. 
You don't have to go it alone when protecting your pipes in the winter. A professional plumber in Plattsburgh, NY can deliver next-level help when it comes to prevention. If you're concerned about a pipe-freeze problem this coming winter, here are ways our expert team can help.
Pipe insulation
Exposed pipes in the house require insulation to stop freezing. You can purchase pipe sleeve insulating material to help with this, and some homeowners even use old-fashioned DIY methods such as wrapping newspaper around the exposed pipes. But a professional plumber can do an insulation job for pipes more effectively than any of these, using the best materials cut to match the pipes and create more thorough coverage. Plumbers can also attach heat strips to pipes at a higher risk of freezing.
Plumbing maintenance
Arranging for standard plumbing maintenance in the fall is one of the best tools against pipe freeze as well as numerous other problems. Part of plumbing maintenance in the fall is locating problem areas where frozen pipes are more likely to occur. For example, small pipe leaks are a big weakness when it comes to pipes freezing. We can identify all the places where pipes have higher exposure to cold and need assistance.
Leak repairs
We want to emphasize this: plumbing leaks are extremely hazardous in the winter, no matter how small they are. If water dripping outside of the pipe freezes, the ice will quickly infiltrate into the pipe and spread. You don't want leaks in your house for many reasons, but especially in the winter. Our plumbers can detect hidden leaks and have them sealed so you have multiple troubles taken care of at once. 
Residual water drain
This is a part of fall maintenance for pipes. We temporarily shut off the water to the house and then thoroughly drain the pipes of all residual water, which is the water that poses the biggest freezing threat. This will help protect pipes and drains that don't see as much use. 
If you have any questions about winterizing your home plumbing, call us today to schedule an appointment for plumbing maintenance. 
Red Rock Mechanical, LLC serves Northwest Vermont and Northeast New York. Call us today to help you winterize your plumbing for the season.