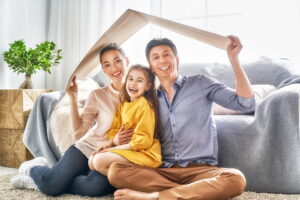 If you're thinking about your next air conditioner, you probably want to get the best unit for your individual needs. There are so many different air conditioning options on the market that you can easily find something to fit your home and family and our team is here to help with the endeavor. We're experts at all things air conditioning and have different types of ACs to meet different family and home needs. 
Give us a call when you need AC service in Burlington, VT. No matter what type of air conditioner you choose, our team can help answer your questions, install your new unit and make sure you understand how to operate it efficiently. Keep reading to learn more about the different air conditioners available for cooling your home.
Traditional Central AC
Most homes come standard with a central air conditioner. It provides cooling through a series of ductwork located in your attic or basement. If you already have a central air conditioner, swapping it out for a newer model is very easy. All of the existing connections are already in place, and your ductwork is likely to still be operable, so we won't need to replace that. Although we can conduct a ductwork inspection and make any repairs that are needed during the installation process.
Ductless AC
Ductless mini split units are an increasingly popular choice. If your home doesn't have a lot of storage space, eliminating the ductwork attached to your central air conditioner can make a huge difference. Ductless air conditioners also tend to be more energy efficient since you have a small air conditioner in each room of your house. It only has to maintain a temperature in a small space instead of a large one. This type of system can use less energy since 100% of the air that gets cooled is being blown directly into your house without getting lost or trapped in the ductwork.
Evaporative Coolers
This type of air conditioner uses a water-soaked cooling pad to transfer cooling into the air as it removes heat from the air for your home. Evaporative coolers are unique compared to other types of air conditioners. You do need to make sure that this type of air conditioner has a consistent source of hot air in order for it to work best. If your evaporative cooler begins to cycle through already cooled air, it becomes less effective.
Dual Fuel
Dual fuel air conditioners are unique because they offer heating and cooling all in one using a heat pump system. A heat pump is unique because it offers both heating and cooling with the exact same components year-round. However, they can be less effective in winter at providing heating. That's why we install a dual-fuel option that has a small furnace attached for additional heating power in the winter. This type of air conditioner is very energy efficient and also saves space over having to install a completely separate air conditioner and heater. 
Red Rock Mechanical, LLC serves Northwest Vermont and Northeast New York. Schedule air conditioning service with us today.